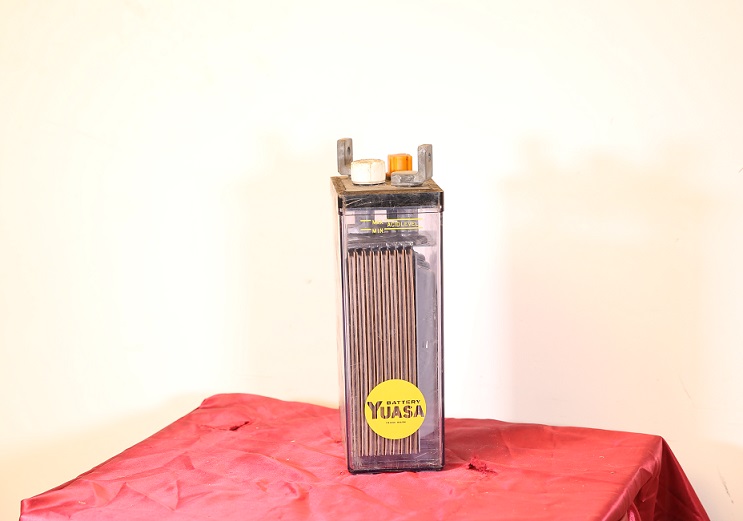 Model : Yuasa HS-200

Developer : Yuasa Storage Battery Co., Ltd

Released in : 1915

Manufacturer : Yuasa Storage Battery Co., Ltd, Japan
Specifications
Service life of 5 to 7 years can be expected.

The high rate discharge performance is achieved by adopting the pasted plate design.

The HS Series has a maximum discharge current about twice that of the CS Series. It can withstand 6CA for 5 seconds.

The Line-up covers a wide range of capacities from 30Ah to 2500Ah.
Characteristics
A lead acid battery consists of a negative electrode made of spongy or porous lead. The lead is porous to facilitate the formation and dissolution of lead. The positive electrode consists of lead oxide. Both electrodes are immersed in a electrolytic solution of sulfuric acid and water. In case the electrodes come into contact with each other through physical movement of the battery or through changes in thickness of the electrodes, an electrically insulating, but chemically permeable membrane separates the two electrodes.
Nominal Capacity at 1 HR is 120 Ah

Nominal Capacity at 10 HR is 200 Ah

Total Height (TH) 374 mm

Height (BH) 325 mm

Width (W) 170 mm

Length (L) 120 mm

Approximate weight with Electrolyte 13 kg

Approximate Electrolyte Volume 3.5 l